17 tags
The Black Swan at Oldstead
     A week and a half ago my parents decided that the perfect birthday celebration was a wonderful meal with wine at a Michelin starred restaurant, and since both my mother's and my birthdays were in November, this was the perfect time to do it.  After a very speedy google, and drawn to the lack of pretension on the website and welcoming aesthetics, my mother settled on The Black Swan at...
13 tags
Lasagne, Graduation and English Sparkling Wine
     This post has been a long time coming due to various reasons, one of which being a recent bereavement in my close circle of family which has taken up a fair amount of time and energy, unfortunately leaving less for wine and writing.  However, I now feel it is time I re-revived this page and got things going again: I have a notebook positively bulging with notes on interesting wines and plenty...
21 tags
Comfort Wines
     Okay, I am a serious slacker, it's been too long since my last post and I have at least five drafts sitting around waiting to be finished but I felt it was about time I dug one of them out and finished it, so here it is.      I recently had a particularly grim day and a friend - who had also had a bad day - came round with a bottle of wine to cheer us both up.  This got me to thinking:...
15 tags
The Queen's Diamond Jubilee, Pizza and Portugal.
     As everyone well knows, this long weekend is Queen Elizabeth II's Diamond Jubilee and I, like many others, have been discretely celebrating.  I haven't made Jubilee-themed cupcakes or strewn the building with Union Flags, but I have found myself turning on the live streams while I've gone about my usual business, subtly singing along to 'God Save the Queen', and...
8 tags
'Le Fou' Languedoc Pinot Noir (2010)
     I was out on a bit of a mission earlier this week for a fairly reasonably priced Pinot Noir or a Gamay, I just fancied something light, fruity and red for some easy drinking; ended up coming across an interesting looking Pinot in Great Grog - its most interesting factor being that it was from the Languedoc, definitely worth a try, especially at under £8.      Now, Pinot Noir supposedly...
9 tags
Massaya Classic Rouge
Well it's been a while and much wine has been drunk over the past however many months, despite being ill with Glandular Fever for the last six.  Since I am about to graduate and enter the 'Real World' I thought it best to revive this blog, maybe pretty it up a bit, edit and publish a few of the drafts I have lying around and start paying a bit more attention to the wine I have...
9 tags
Rimouresq Cru Classé
Finally getting around to digging out my tasting notes from some of the Summer wines and writing them up, there were a few rather interesting candidates but I'll get around to those soon enough. This first one caused a bit of a divide in my family, mum really took a disliking to it whilst dad and I decided that it had it's place, although perhaps could have done to have been tasted...
3 tags
2 tags
4 tags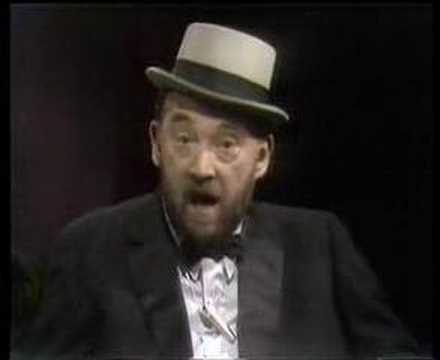 2 tags
"Drink wine, and you will sleep well. Sleep, and you will not sin. Avoid sin, and..."
– German proverb (via vivavino)
3 tags
4 tags
Saint Clair Sauvignon Blanc
Finally got around to writing this one up and I hope it's worth the wait; I promised you a Kiwi Sauvignon and here it is.  Sauvignon Blancs from New Zealand have traditionally been likened to 'cat's pee on a gooseberry bush' but I believe this one to only evoke the gooseberry part of that.                      A crisp and bone-dry white from Saint Clair Estate in...
4 tags
5 tags
Amarone Della Valpolicella
I'm really going to have to speed up my blogging, have loads of new wines waiting to be put up including a Kiwi Sauvignon and an interesting Lebanese blend along with so many more to taste and enjoy, such a tragedy: more wine to drink!        This next one was utterly divine, an Amarone Della Valpolicella Classico (2008) from Majestic Wine (£19.99).  Amarones are a blend of Corvina,...
3 tags
5 tags
Champagne continued...
I thought I ought to elaborate a wee bit on the trip to Champagne since my previous post on the subject only touched on the tour and some of the champagnes tasted. Here are a couple of pictures from the tour with some explanations: This tunnel quite literally contains 193,200 bottles of champagne!  Pol produces somewhere in the region of 1.5 million bottles of champagne a year. Bottles in...
8 tags
Another relatively brief post.
Since technically I can't drink while on codeine (although am cheating a little, give up wine!? perish the thought) am backdating this a little to mention a couple of wines I drank recently before the accident, both about a tenner (with student or wine soc discount) and really rather lovely in my opinion. The first one was a Pinot Noir (09) from the Kahurangi Estate in New Zealand bought...
6 tags
First post to kick things off...
Well unfortunately this will only be a short one, am typing one-handed following a mildly dramatic cycling accident during the Edinburgh University Blind Tasting Team's trip to Champagne (broken two bones in my hand) and so shall keep it relatively short and sweet and update properly at a later date.   Despite the tiny bit of drama the trip was a resounding success, plenty of wonderful...